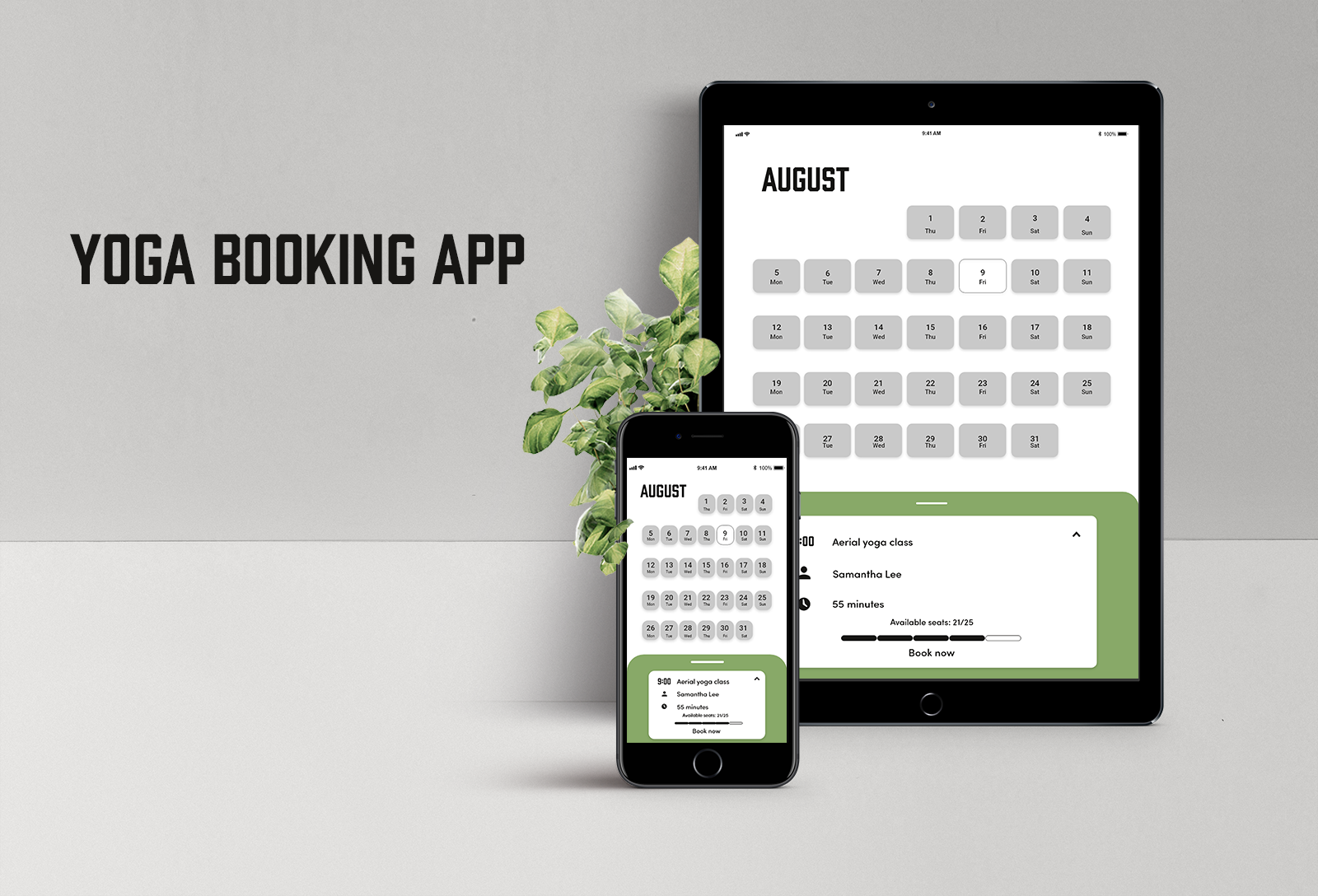 August 19 August 30 2019
The challenge was to design an exercise class scheduling assistant that can be viewed on both mobile and web.
I created a Yoga Booking app where you can check what kind of classes are in particular days and book a seat for a class. Before booking a seat you are able to see who will run it and how long a class is.