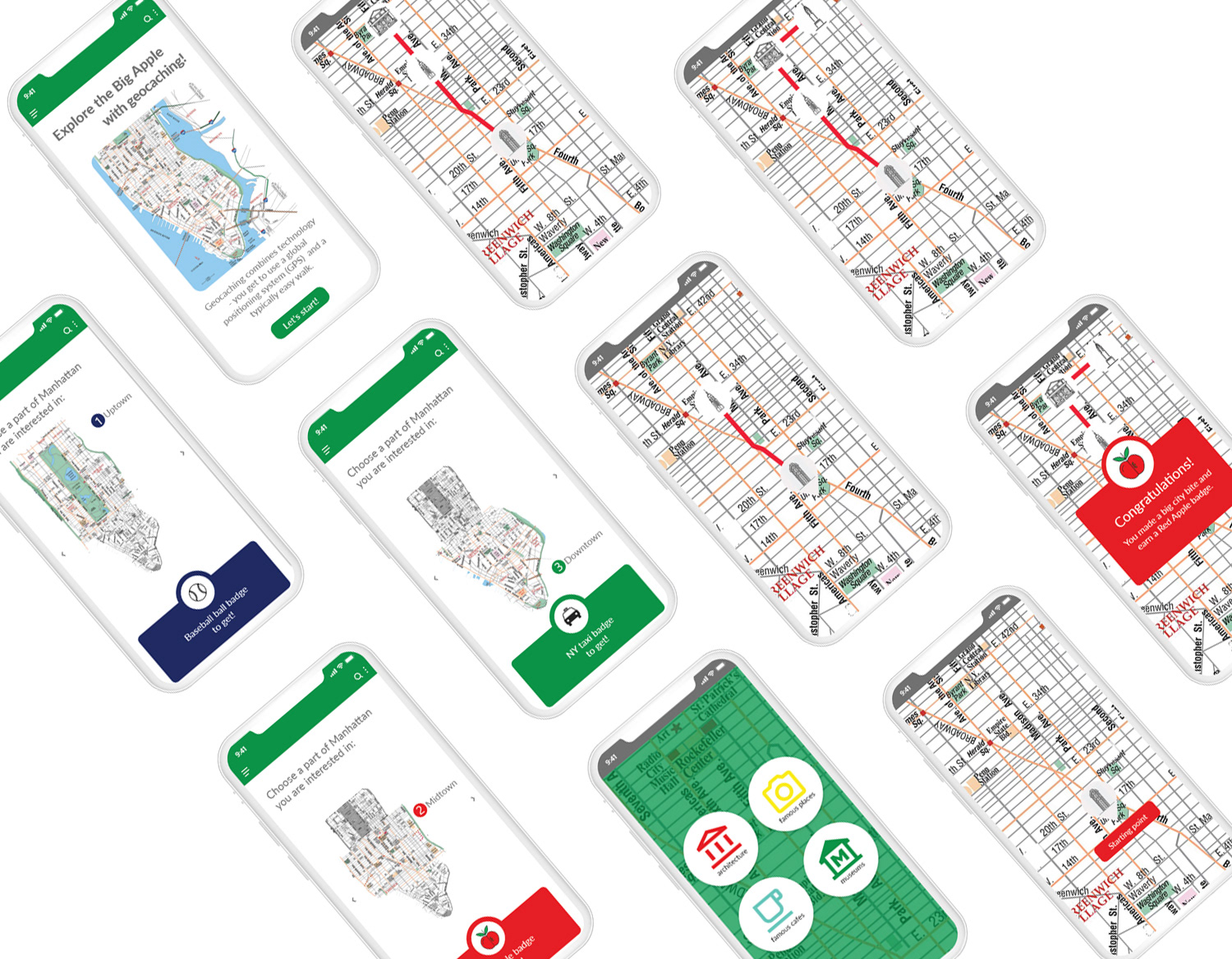 August 19 August 30 2019
The challenge was to design icons and buttons for a geocaching app and focus on icons for wayfinding and treasure.
I created a geocaching tour guide to New York City. In the app you can choose the part of the Manhattan you want to discover, as well as areas of interest like architecture, museums, famous cafes and other famous places. After finishing a track, you earn a badge.